Downtown Denver Office Space
Prestigeous Downtown Image
Downtown Denver's 16th Street Mall
Executive Suites, Virtual Office Services and Conference Rooms
We provide executive suite office rentals, virtual office services and meeting rooms for the business professional in elegant facilities and at affordable prices.  Located in downtown Denver we have city center views from the top floor of Dominion Towers.  Our mission is to provide the best working environment for your business while earning our reputation as the best value in the executive suite marketplace.


YourOffice provides full service executive suite office rentals to small business owners and remote reps from larger companies.  Each office comes equipped with furniture, telephone service, internet service and reception services.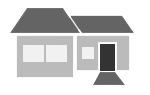 Our virtual office is perfect for the small business owner working from home, in another state or even in another country.  We'll provide a telephone number and a downtown Denver address for your web site and business cards.  Additionally, we'll answer and transfer your phone calls and receive your mail and packages.  When the need arises you can meet your clients in our elegantly decorated conference rooms.
Meet your clients in our elegantly decorated conference rooms.  They are affordably priced, even more so for our virtual office customers who receive a $5 per hour discount for every conference room reservation.  We have 4 meeting rooms which are perfect for groups of 4 to 40.
I rarely write reviews because I am rarely that impressed.  Your company is the exception.  Once you determined that you might not have the availability to accommodate our office space requirements, you reached out to competitors to help.  That was extraordinary!  Rarely do I find a company willing to go above and beyond to assist potential customers even to the point of identifying competitors with available space.  It is no wonder that your offices are full.  Thank you for your excellent customer service.  I will certainly be recommending you in the future.
Danika Marshall
As the owner of a small business I did extensive research and market comparison before opting to rent office space at YourOffice.  For an executive suite, in terms of price and office quality it cannot be beat.  Our company has been here for nearly five years.  During that time we have continued to be impressed by the professionalism shown by the staff and the owner Gary.   The equipment, furnishings and office space are in pristine condition.  Being on the top floor also allows for great views and is quite impressive to our customers.  Our stay here has been a perfect experience!
John Fox
Mineware Inc. is our US operation and it was vital that our team remained focused on servicing our mining customers rather than administration.  Equally important was to have an office that shared the high standards of our business in everything that we do.
YourOffice has proven ideal.  Their people are absolute professionals and have made our office in Denver one to which we are proud to bring our team as well as our customers and our suppliers.  The staff members are wonderful, the service without fault and the office facilities are extensive.
I have no hesitation in recommending YourOffice.
Michelle Welch
We are a small IT company and truly enjoyed our stay at YourOffice.  The offices were nice and fully furnished.  For a start up or small business this is a good way to grow without having to deal with a traditional lease.  The staff is my favorite thing about YourOffice….they are friendly and always willing to help.
Dean Okimoto